A trip down memory lane Saanp Seedhi is back with a twist of Casino
With the main objective to win as much as you can from the pot (matka), the player needs to reach till 100 to win. The player who reaches 100 first wins all the money but here is a twist. Unlike the usual game of snakes and ladders, here you can bet on a particular dice number and with every successful bet, you will earn certain amount of coins. Not only this, three correct bets in a row will result in a jackpot. Here, with every ladder, the player will be awarded with coins and with every snake bite, the player has to give some coins from his/her account into the pot. You don't have to reach the finish line in order to win the game. Here the player with most number of coins wins in the end.
Multiplayer game - 4 players in a single session, Fun and easy to play, Funky interface, Invite and play with friends, Earn free coins, Play with other players across the world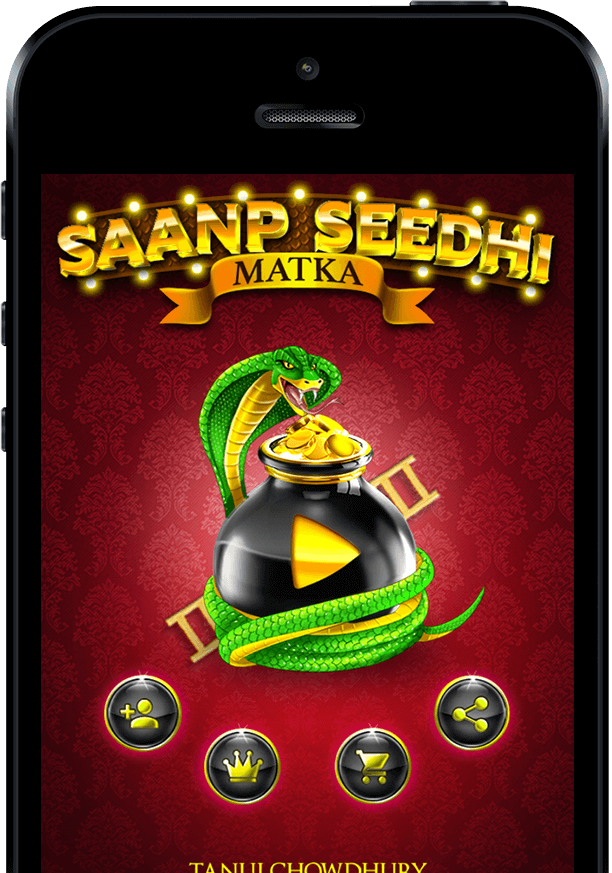 Re-live your childhood with matka
A free multiplayer game with 4 players in a single session. With a very easy user interface, the game opens a path where you can either invite your friends or play with random players across the globe.
So, brace yourself to climb the ladders or get ready to be bitten by snakes.